Women Run 10K
Event Navigation

ព្រឹត្តិការណ៍រត់ប្រណាំងសម្រាប់វីរៈភាពស្ត្រីនៅកម្ពុជា!
ស្រី្តបានដើរតួនាទីយ៉ាងសំខាន់ នៅក្នុងប្រវត្តិសាស្រ្ត និង សង្គមបច្ចុប្បន្នក្នុងប្រទេសកម្ពុជា ។
ក្នុងឱកាសទិវាសិទ្ធនារីអន្តរជាតិនាថ្ងៃទី ០៨ មីនា ឆ្នាំ ២០២៤ ខាងមុខនេះ។
ដោយការគោរព​​ដ៏ខ្ពង់ខ្ពស់  និង កោតសរសើរយ៉ាងជ្រៀលជ្រៅបំផុតចំពោះតួនាទីដ៏សំខាន់របស់ស្រ្តី គណៈកម្មាធិការជាតិអូឡាំពិកកម្ពុជា និង គណៈកម្មាធិការ ប្រតិបត្តិម៉ារ៉ាតុងកម្ពុជា សហការ ជាមួយអាជ្ញាធរដែនដី បានបង្កើតព្រឹត្តិការណ៍ រត់ប្រណាំងសម្រាប់វីរៈភាពស្ត្រី នៅប្រទេសកម្ពុជា។
ក្នុងឱកាសនេះ យើងខ្ញុំ សូមគោរពអញ្ជើញស្ត្រី ក៏ដូចជាក្រុមគ្រួសារជាទីស្រឡាញ់ទាំងអស់ ចូលរួមកុំបីខានក្នុងព្រឹត្តិការណ៍កីឡានាថ្ងៃ ទិវាសិទ្ធិនារីអន្តរជាតិ ប្រវត្តិសាស្ត្រនេះ។
សូមអរគុណចំពោះការគាំទ្រនិងការចូលរួមដ៏មានតំលៃរបស់អ្នក!
គណៈកម្មាធិការម៉ារ៉ាតុង

The epic running event for women in Cambodia!
Women have been playing one of the most important roles in Cambodian history and in the present society. On the  occasion of Women's Day 8th March 2024, with the highest respectation and  warmest appreciation  to this vital role of Women .The National Olympic Committee of Cambodia​ and Cambodian Marathon Committee in collaboration with local authorities to create the epic running event for Women in Cambodia.
By this Opportunity, we would like to invite all women as well as all lovely families to join in this historical event.
Thank you for your valuable support and participation!
The Marathon Committee
– Please hurry up to register to the Fun Race now!
Please run to show your strength, dynamic mentality and important role in the society!
– Run with the support from your lovely family!
– All women runners will receive many special gifts and souvenir Finisher Medals from the event Organizers.
– Winner Trophy, Souvenirs…will be offered to women winners!
– Men runners can be registered with the meaning of supporting the women in the event. Appreciation certificate will be offered to all men runners instead of the finisher medal.
– Please try the best to show your real support to the women event!
– Charity Fundraising will be supported to the women's NGO.
How to register:
 
I. Onsite Registration: (for runners living in Cambodia)
The registration form can be downloaded form for Cambodian and Foreigners who are resident in Cambodia.
The registration form can be downloaded below:
Click Here to download form for Foreigners (who are resident in Cambodia) and Cambodian.
Please print out to fill up the registration form and submit them together with the payment at our registration offices located at:
=> Course Map: Click Here
 Phnom Penh: Cambodia Events Organizer
No.79C, St.155, Sangkat Toul Tompoung I, Khan Chamkar Morn, Phnom Penh, Cambodia.
Tel: (855)23-213 525 Mob: 015 213 525 / 069 213 525
E-mail: reg@cambodia-events.org / info@cambodia-events.org
=> Office Map: Click Here
Notice: All expatriate participants should go to representative office of the Event Committee registration office (Phnom Penh) to fill in application form and payment with special rate.
Registered participant will get:
For Women:
Event T-shirt
Race Bib
Finisher's Medal
Winner trophy for top three (10K only)
Goodies bag
Other gift
For Men:
Event T-shirt
Race Bib
Appreciation Letter
Goodies bag
Other gift
Event Date: 08 March 2024
Location: Botom Pagoda Park, Phnom Penh.
5:30am – Gates Open
and DJ start play music. Please make sure to come to the Start area early and dance to warm up before the run!
– 5:30am – 10Km Start
– 5:45am – 4Km Start
Don't miss out on the start line experience on the women's day!
Race Package Pickup
Location: Booth at the Botom Pagoda Park, Phnom Penh.
Date & Time: 06 – 07 March 2024 @ 9:00am – 5:00pm
*Please make sure to bring a copy of your confirmation sheet or receipt, which includes your personalized code, this will expedite the packet pick-up process. If you are planning on picking up packets for someone else or for other team members, you must bring copies of their ID and confirmation sheets or their receipts.
Powered by:

Sponsored: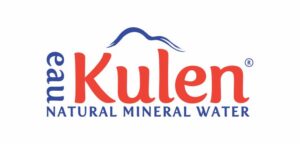 Cooperated by: